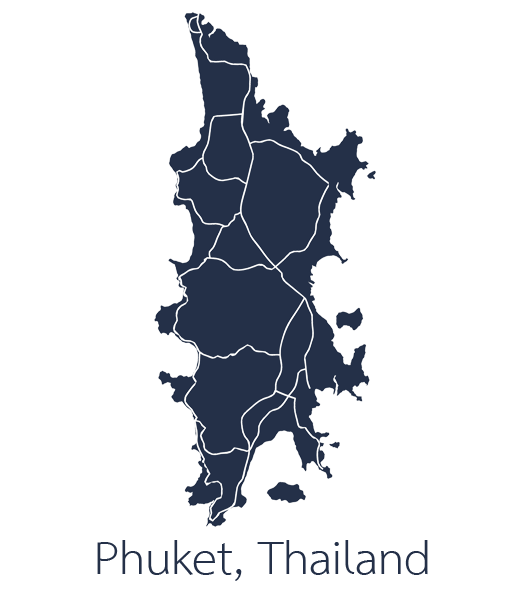 Thailandia Legal Services
We are a boutique Phuket law firm based in Patong, the growing business heart of Phuket. When you choose us as your Phuket Lawyer, you can trust that your business and legal matters are in safe hands.
Thailandia legal services has many years of experience practicing Law in Thailand. Our Phuket Lawyers have come together in order to provide a high standard of advice and service to foreign investors wishing to establish a Phuket Businesses or buy Phuket Property in Thailand. Many seeking to make Thailand their retirement home; or requiring legal assistance in one form or another during their stay in Phuket.
Our legal practice areas include, among others, Phuket Real Estate closings, Phuket Company Registrations, Thai Work Permits, Phuket Visa & Immigration to General Thailand Law matters, and Thai Wills, to name a few. Thailandia provides translation service so you don't have to search for a translator that may not know legal terminology.
We also have extensive experience in Thai property matters, including Phuket property holding structures, Phuket land and condominium purchases, and property leases in Thailand. And our tax and accountancy affiliate is qualified to provide you a full range of accounting, tax advisory and auditing services in Phuket.